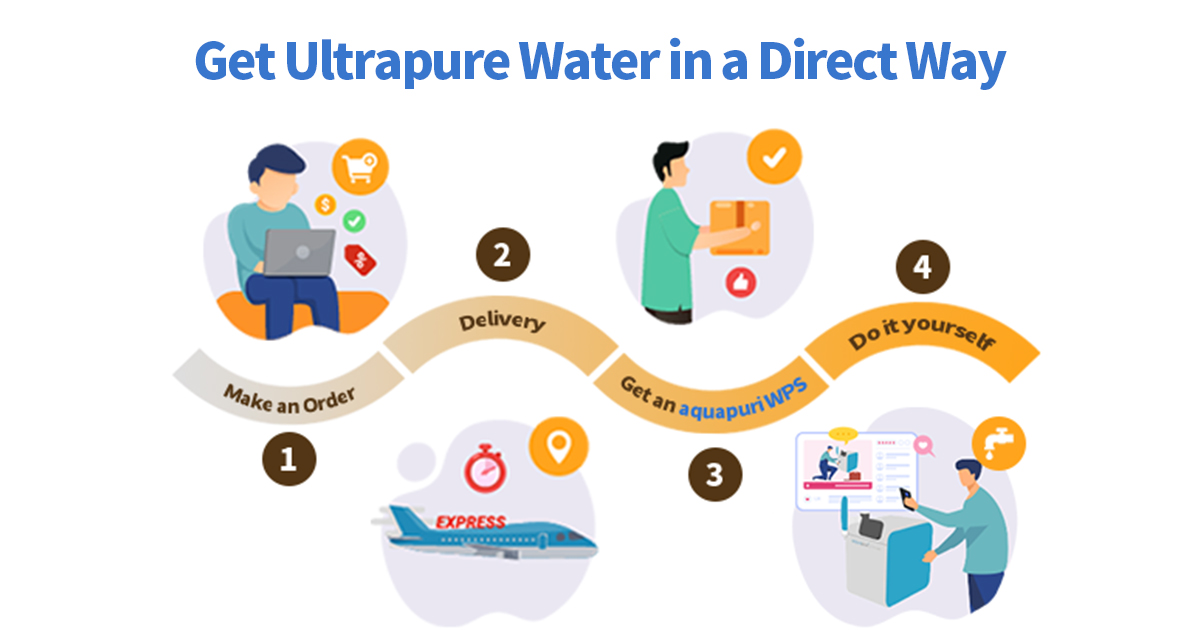 Now it is available to purchase laboratory WPS (Water Purification System) directly from us. Direct sales enable more accessible and transparent transaction by cutting off supply chain. Getting aquapuri system in a direct way is so easy!


1. Make an order  2. Delivery  3. Get the package  4. Install it by yourself


Also, anyone can pick up the skills of its installation and operation REAL QUICK through our insightful videos as below.
If you're interested in aquapuri lab water system, feel free to contact us!

The Most Needed WPS in Your Laboratory (Water Purification System)

aquapuri Introduction Video

Easy Peasy aquapuri Tutorials

aquapuri Brochure Download