> Products > Water Purification System
Water Purification System
Optimized Efficiency for Pure Water
aquapuri Essence is extremely qualified for pure water of Type Ⅱ & Ⅲ grade with innovative filtration technology that makes the water quality even exceed the higher standard. It efficiently removes most impurities with an extended filter lifetime to reduce your operating cost and maintenance time.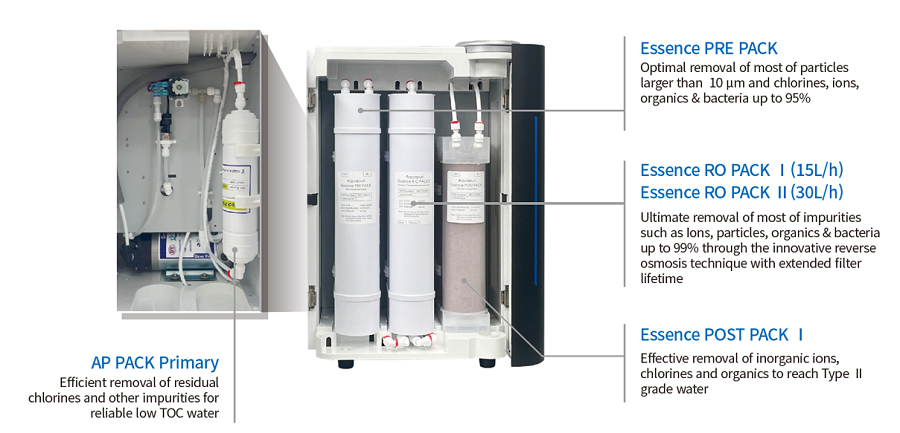 Ensured Water Quality
Innovative filtration technology with high-quality resins and materials for versatile laboratory-grade water.

Budget-friendly System
Each of the durable components enhances the robustness of the water purification system to minimize maintenance frequency while maintaining cost-effectiveness.

Ease-to-Use
- Intuitive access to all functions through a large screen on the front.
- QR access for the regular filter replacement order and operation videos.
- Easy-peasy filter replacement

Extended Filter Lifetime
Long-lasting filters reduce the frequency of replacements and operating cost while efficiently taking each role for the elimination of impurities till the last.
Type Ⅱ & Ⅲ Water Production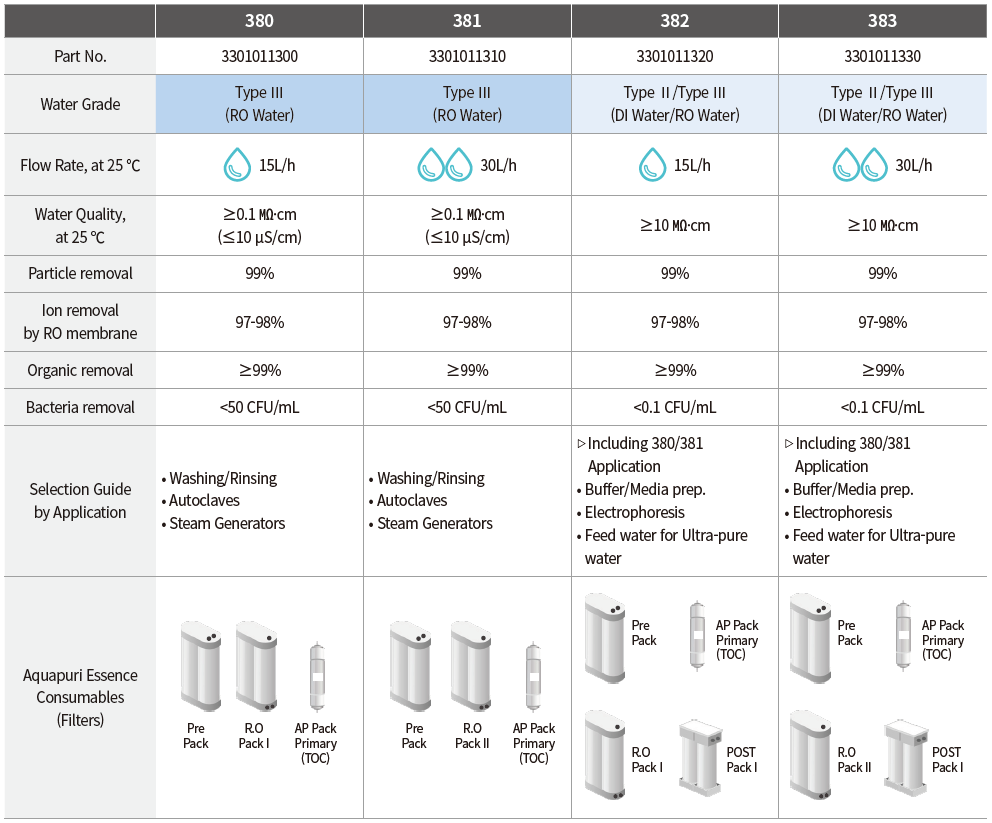 Brochures
Manufacturer
Product Name
Title
YOUNG IN Chromass
aquapuri Essence

Manufacturer : YOUNG IN Chromass

Product Name : aquapuri Essence

aquapuri Essence+ | Essence Brochure

Download

View
Video Materials
Application Notes
Manufacturer
Product Name
Title
No data.