ChroZen PAL SPME Arrow (patent pending) is a new technology for micro-extraction, combining trace level sensitivity with high mechanical robustness. The PAL SPME Arrow has an outer diameter of 1.1 or 1.5mm, resulting in large sorption phase surfaces and volumes. The arrow-shaped tip allows smooth penetration of vial and injector septa. In contrast to traditional SPME fibers, the Arrow design fully protects the sorptive material, minimizing adverse influences and loss of analytes during transfer processes.
With the PAL RTC and RSI the SPME Arrow sampling is fully automated leading to high productivity.

· Bigger surface, faster extraction.
· More sorption phase, superior sensitivity.
· Optimized geometry, greater robustness.

With up to 15 x more sorption phase volume the new PAL SPME Arrow achieves up 10 x better sensitivities compared to classic SPME Fibers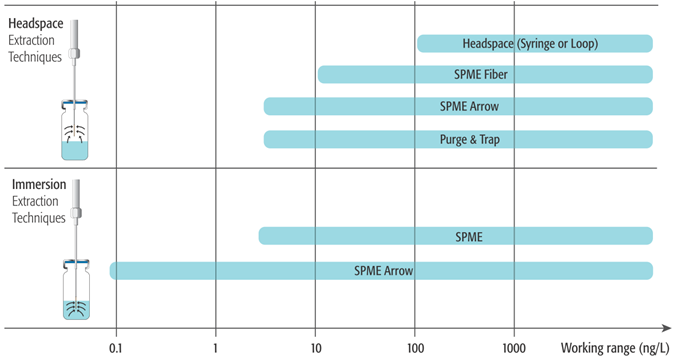 <Analysis of VOCs (100 ppb) in Water>